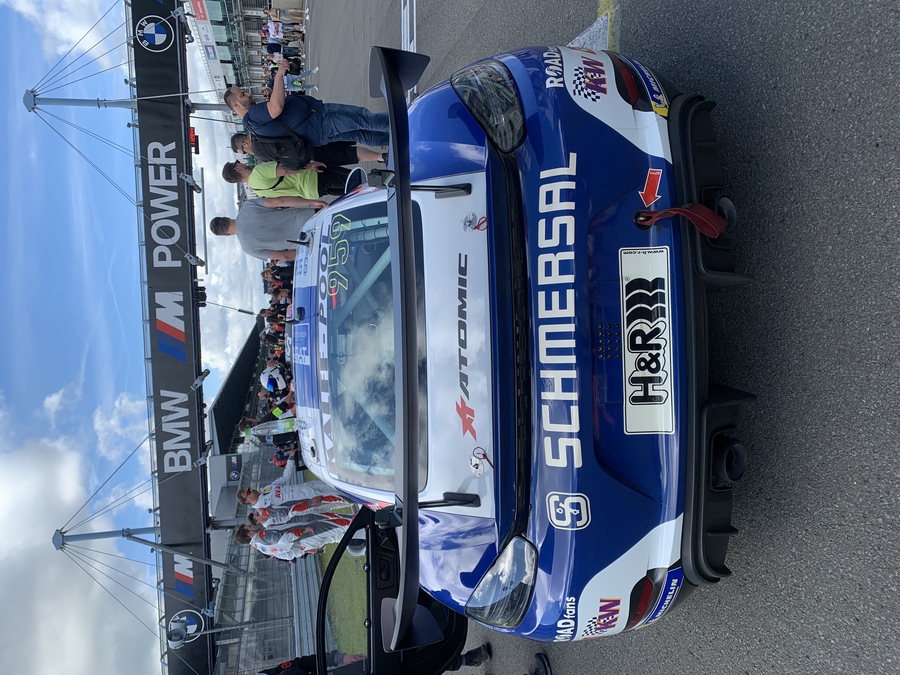 Last Saturday, ATOMIC driver took part in the fourth round of the Nurburgring Endurance Series (or NLS Series in German). This was a 4-hour race at the world famous Nordschleife, 20.830 km long race track with 73 corners and more than 300 metres of elevation change. Both professionals and amateurs in many classes for different car types competed. The winners managed to do 29 laps with the fastest lap times around 8 minutes, which means an average speed of over 180 km/h. You can watch the whole live stream on YouTube below. The next round of the Series, which will be a 6-hour race, will take place on the 9th of July.
If you're a racing driver or just want to try the legendary circuit in your own car, come by to visit us at the Nurburgring Boulevard, which runs parallel to the start and finish straight of the Grand Prix Track. By the way, we have just received a lot of Nurburgring branded clothes and stickers at our showroom.
Race 4 | Nurburgring Endurance Series
Race day in the Green Hell: Race 4 of the #NuerburgringLS 2022. 121 race cars start at the fourth round of the NLS and fight for 4 hours for victory. In different classes, fast GT3 cars with around 5...